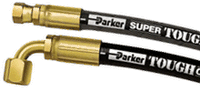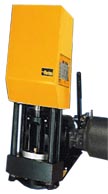 About Us

Parker Store Phuket Company Limited was formed in 2008 as an offshoot from YSE Marine Engineering Co. Ltd. The company is run by the principal, Leon Bowles and is currently focused towards the marine market. In the core area of hose and fittings we are actively building stock of fittings and hoses to suit this market area and will gradually expand this to cover transport, industrial and commercial markets.

Racor products are similarly focused on the marine market at present and our main goal is to build stock in order to give quick delivery of products to our customers.

In 2009 we were allowed by Parker Hannifin to add the Village Marine Watermaker brand to our Parker Store which really fits with our marine theme. With this product range we stock spare parts and consumables and offer an installation, maintenance and repair service backed by many years of running, maintaining and installing watermakers.

In the near future we aim to expand to Krabi and will be located in the new Boat Lagoon Krabi Marina.